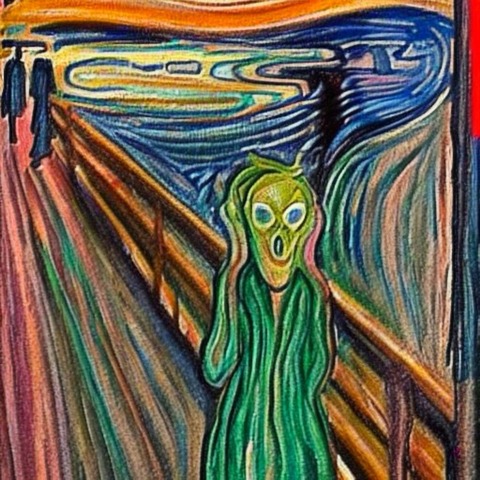 GGAP (GalleryGai AI Paint)
This artwork, created independently as a retouched painting by GalleryGai, is an artwork that fuses artist's sentiment and digital retouching tools to find the future of people and information. The artwork numbers start with gg-0001.
Main tools:
Underdrawing: Stable Diffusion Online
Retouch: Picsart
This artwork is mainly handled with the public release of NFT. NFT will be limited to one piece only.
The art painting genre mainly belongs to modern art.
GGAP (GalleryGai AI Paint)
GalleryGaiオリジナルアート作品
AI作品を独自にレタッチ絵画として作成したこの作品は、AIとデジタルレタッチツールを介しアーティストの感性と融合から生まれる人と情報の未来を見出すアート作品です。
作品番号はgg-0001から始まる。
主なtools
下絵:stable diffusion online
レタッチ:Picsart
この作品は、NFT
の公開をメインとして扱い。
NFT化は各1点のみとする。
美術絵画ジャンルは主に現代アートに属す。